About Neousys Technology
Established in 2010, Neousys Technology designs and manufactures rugged embedded modules and systems with core expertise ranging from embedded computing to data acquisition and processing.
Our dedication to innovate and integrate practical application-oriented functions set us apart from the rest and our products are ideal solutions for automation, machine vision, transportation, GPU computing, surveillance and video analytics.
Neousys Technology application-oriented systems thrive in the following field:
Nuvo-5000E Series  
6th Generation Intel® Skylake Core™ i7/i5/i3 Fanless Controller with 6x GbE, Expansion Cassette and MezIO™ Interface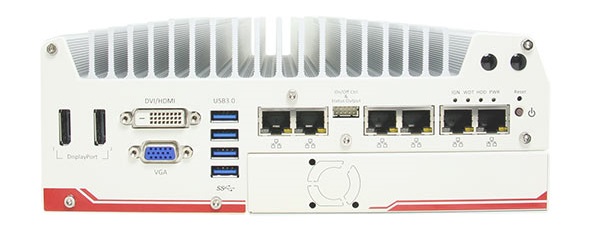 Supports Intel® 6th Gen Core™ i7/i5/i3 35W/65W LGA1151 CPU
Patented Cassette for PCI/PCIe add-on card accommodation (* R.O.C Patent No. M456527)
MezIO™ interface for easy function expansion
Rugged, -25°C to 70°C fanless operation
Up to 6x GigE ports, supporting 9.5 KB jumbo frame
Up to 32 GB, DDR4-2133 SODIMM
Accommodates two 2.5" SATA HDD/SSD with RAID 0/1
VGA/DVI/DP triple independent display, supporting 4K2K
 
 
Nuvo-5501 Series 
Intel® 6th-Gen Core™ i7/ i5/ i3 Compact Fanless Embedded Controller with 3x GbE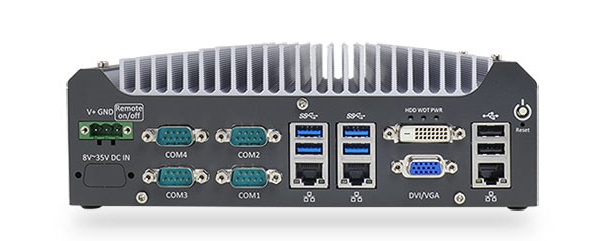 Compact 221 x 173 x 76 mm footprint
Supports Intel® 6th-Gen Core™ i7/ i5/ i3 LGA 1151 socket CPU
Rugged, -25°C to 70°C fanless operation
3x GbE and 4x USB 3.0 ports
2x RS-232/ 422/ 485 ports and 2x RS-232 ports
VGA + DVI dual display outputs
Accommodates one 3.5" HDD or 2.5" HDD/ SSD
Optional 8-CH isolated DI and 8-CH isolated DO


Nuvo-6000 series
Intel® 6th-Gen Skylake Core™ i7/i5 Fanless Box-PC with Up to 5 PCIe/PCI Expansion Slots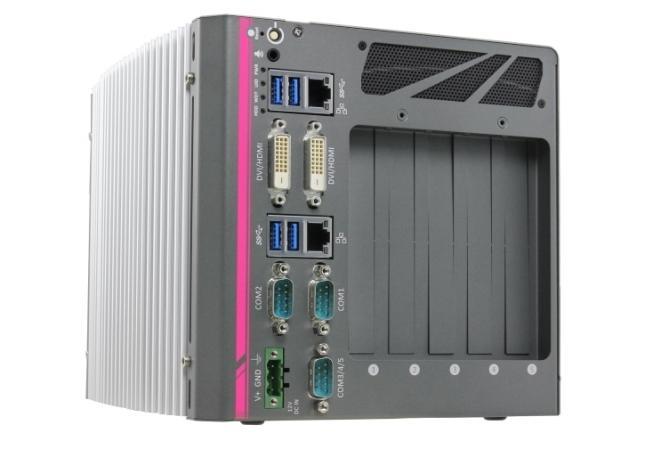 Supports 6th-Gen Intel® Core™ i7/i5/i3, Pentium and Celeron® LGA1151 CPU
Up to five expansion slots

x16 PCIe, x8 PCIe and three PCI slots (Nuvo-6032)
x16 PCIe and x8 PCIe slots (Nuvo-6002)

Rugged, -25 °C to 60 °C fanless operation
2x GbE, 4x USB 3.0 and 5x COM ports
Dual DVI display outputs
Up to 3x 2.5" SATA accommodation and 1x mSATA socket
Wall-mounting, DIN-rail mounting and rack-mounting available
Automatic temperature sensing and fan control (optional)

 
Click to check the latest Catalogue.